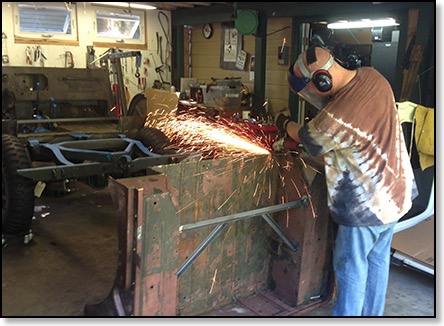 After a lot of meticulous measuring we carefully ground, cut, re-measured, and fitted the edges as close as possible in preparation for tacking and welding.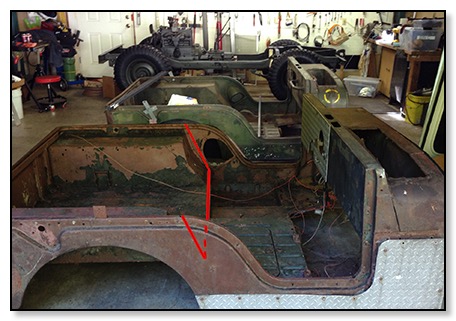 We set up the two tubs. The plan was to take the rear section from one tub and the front section from another tub and "glue" (weld) them together to make one good one to go on our restoration. It really turned out well. It's hard to see where the seam is unless you're looking for it.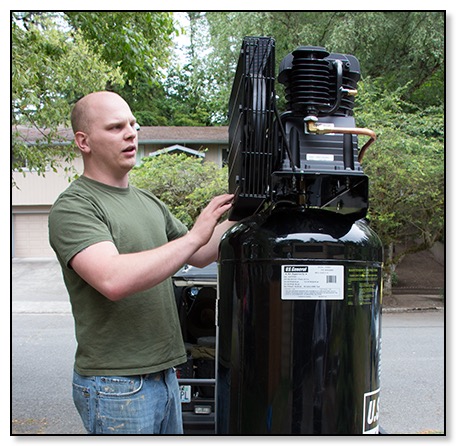 We added a 60 gallon air compressor to the shop in preparation for the body work. That purchase turned out to be an excellent choice. Especially when it came time to paint the tub and body parts!