Oct/27/2011 15:30 Filed in:
Phase I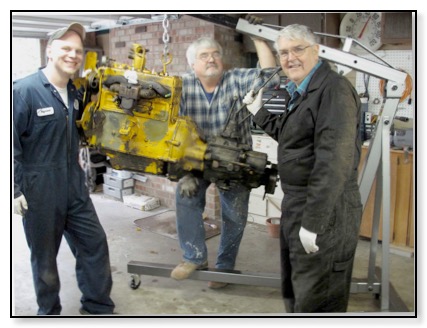 The engine was our first target for restoration. It is not the original engine, it's an L-134 "Go Devil". It was in good running order so we will use it for the first build, then the plan is to swap it out for a period correct F-134 "Hurricane."
The only things we needed to do to the L-134 was t0 fix two broken manifold studs, one on the exhaust manifold and one on the block and add a mechanical fuel pump. You could see the original OD paint color under the yellow coat. The next task was to remove the old paint and repaint the engine in its original military colors.