Completed the Teardown
Oct/29/2011 18:00 Filed in:
Phase I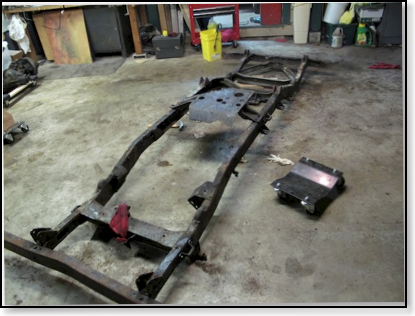 We finally reached the teardown milestone! After 160 man hours of labor the jeep was reduced to its bare chassis. All the parts were inventoried, photographed, and stored for cleanup and restoration. We were then ready to start Phase II, Parts Restoration.