Jul/26/2011 16:00 Filed in:
Phase I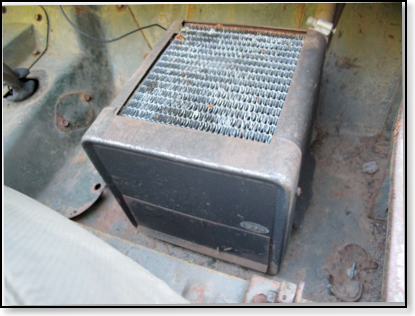 The Jeep came with a heater. Military Jeeps did not have this type of heater. It appears to be a mod from the School District when it was used it as a snowplow! We removed it before our "AS IS" show entry.
Jul/23/2011 17:00 Filed in:
Phase I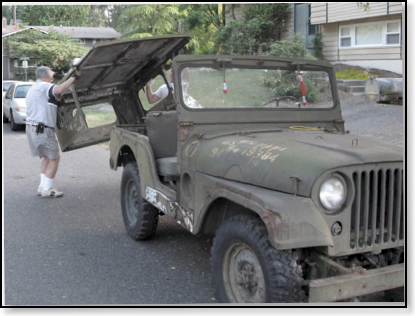 The first thing we did was to take off the doors and top. This "Arctic Top" was added to the M38A1 during the Korean War. They are pretty rare now. This one is in fair condition. We'll be leaving it off for this restoration.

Jul/23/2011 08:00 Filed in:
Phase I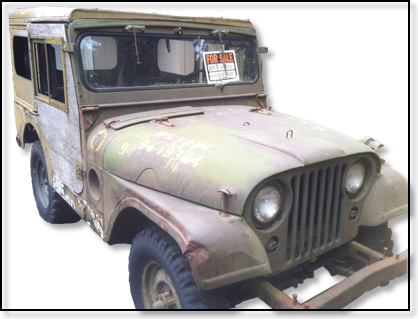 The adventure began, July 23, 2011. The project proceeded in three phases, removal of the parts, restoration of the parts, and reassembly of the jeep. You are invited to share the experience by reading through the entries in this blog and if you are of the mind to start a similar restoration project, let us assure you, it is worth it!