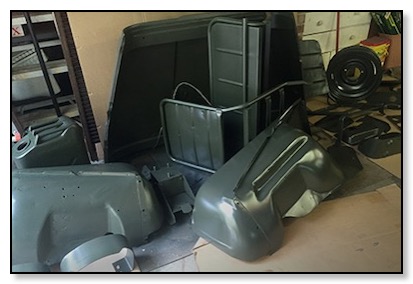 Another milestone! We finished painting most of the larger body parts. The windshield and a few small pieces, some nuts and bolts and we moved on to complete Phase III — installation!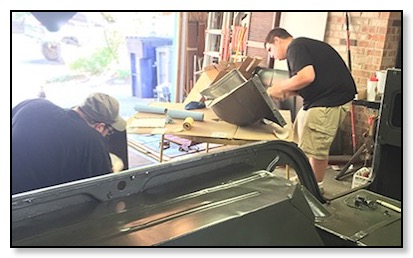 From time to time a friend or two would stop by for a visit and we put them to work on the Jeep! James and Earl stopped by to help with the fenders. Thanks guys!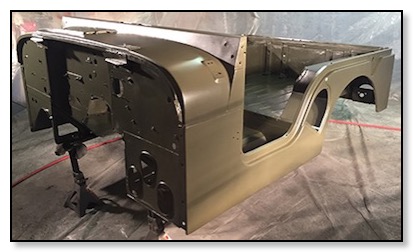 We completed painting the tub a beautiful Marine Forest Green. It looked great!