The Project: 1953 • M38A1
SeaBees Navy Jeep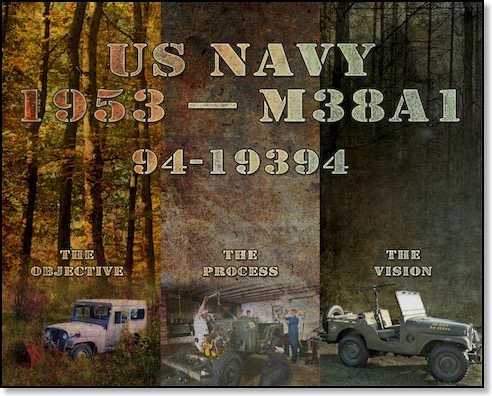 This Blog chronicles our journey restoring the 1953 M38A1 Navy Seabees NMCB 74 Jeep to its former glory.

---

Follow us on our family adventure. We didn't know a lot about restoring military Jeeps, but we love Jeeps and was looking forward to working and learning together!

We divided the process into a series of phases and steps. The project started in July 2011 and for the most part completed in June 2016.
---
Latest update: December 7, 2017:
Snow Jeep Resto-Art
Site Map